One week to launch a Podcast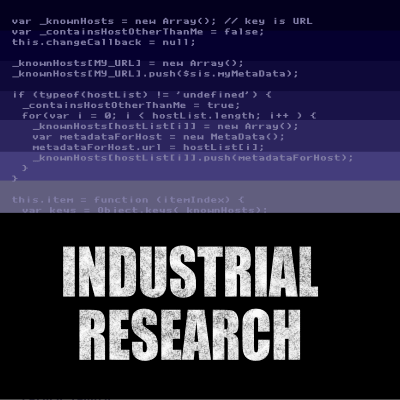 Sharing to Learn
The number of people who ask me "What is it you do?", "What do you mean by industrial research?" and "How do you do research in IT?" is huge. In fact, it is a question I think my Mum has been asking me since I started in industrial research.
Recently I've been thinking about how I do my role and what techniques I use. It has been quite cathartic and educational. Just writing down what I do has made me question it and try to improve it.
I've discovered that one of the best ways to learn is to share. So now I'd like to share what I've learnt, get some feedback on it, and hopefully help some fellow researchers along the way.
Launching a Podcast
So, this week I'm going to try to launch a podcast. There is a lot to get done to make this happen, and today is day one.
I know my own personality type well enough to know, I'll come up with great ideas, but seeing them through to conclusion requires a lot of effort, and my energy often wanes toward the end. So, to keep myself honest, I'm going to do a quick daily blog, one post each day this week. So far, I've:
Created my logo
Recorded a pilot episode
Scripted 3 more (very long) episodes
Started researching podcast hosts (and costs)
I don't expect my podcast to be the next "This American Life" or "Serial", hey industrial research is niche, but hopefully it will help.
Things I am learning
Logo Creation
Graphic design is hard and you do need a good bit of time to get it right. However, with a one-week time frame and already consuming 20% of that time today, I just need to get on with what I have. Let me know what you think.
My original plan was for a pixel art guy with a bubble above his head quoting a line from my son which seemed quite apt; "What, what?". Pixel art with vector graphics tools takes ages, and the dude I drew looked more like a bad squiggle. It has been decades since I last drew anything artistic and unfortunately it shows. I'm not going to show you that here… needless to say I could do with improving it.
Recording Audio and not fluffing it takes ages
Ok, I know we all talk, but when there is a microphone in front of me, I don't seem to be able to get 30 seconds down the line without fluffing something. The first pilot took about 1h 30min to record about 5 minutes of audio. Yikes I'd better work on that.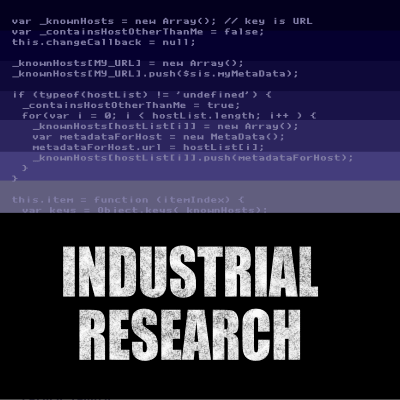 Creating an Ident is hard
The audio equivalent of a logo, a sound bite and branding. Man, that's tough. I opted for some music published under creative commons. It's a bit electronic, but hopefully enough of a contrast from my voice to keep folks awake! The full track is available on the FMA website, it is called "Bust This Bust That" by "Professor Kliq".
Tomorrow
That is about it for now. Tomorrow will see me trying to set up a website, re-editing the pilot, selecting a podcast hosting provider and attempting to get the very first, intro episode up.